Espacios – 3D navigation
2004 | DVD ROM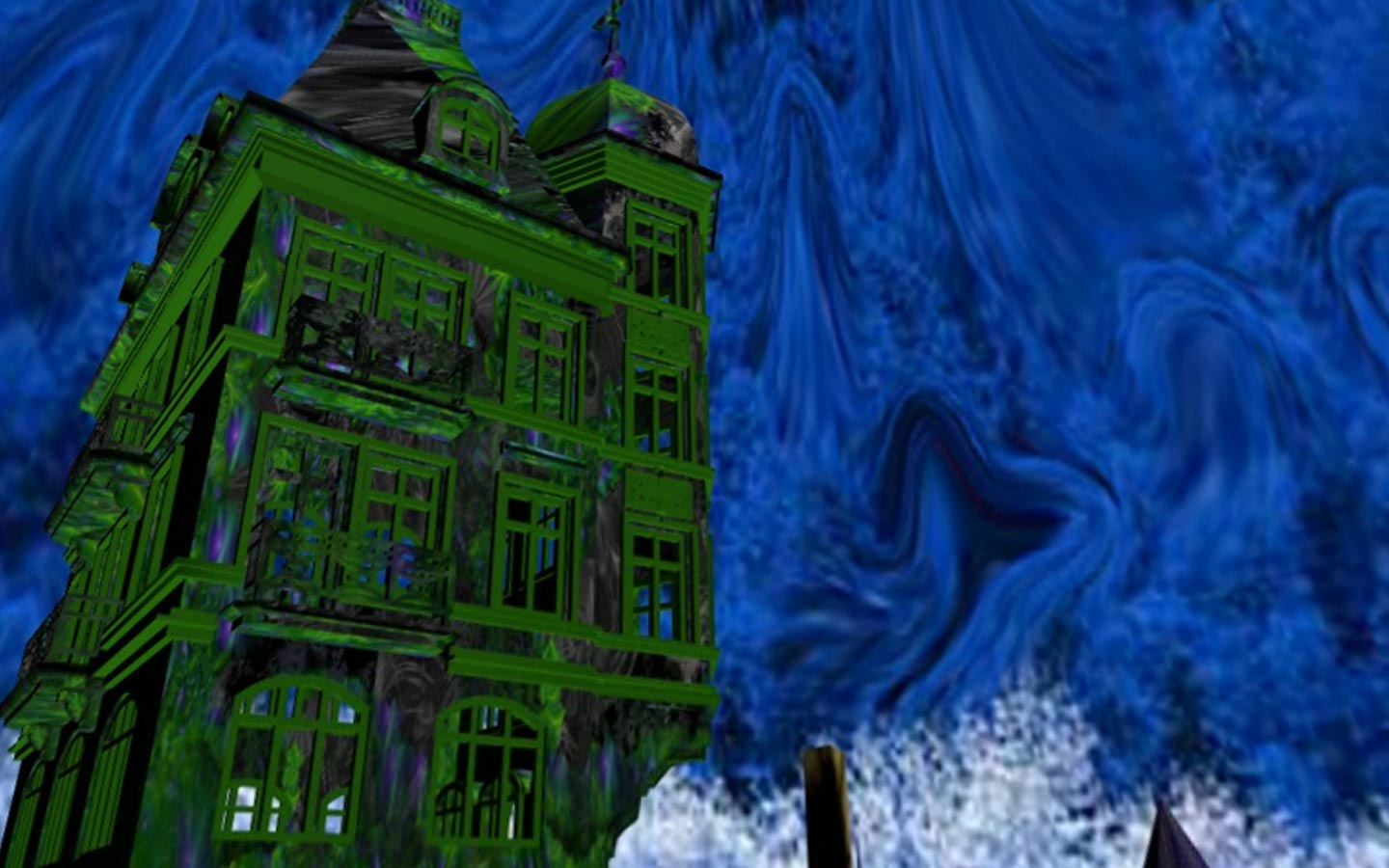 A series of 4 videos providing a general overview of the different paths and general browsing aesthetic of the interactive content. Spaces is the other major item with its own identity within my creative process. While Campo highlights a passion for natural purity, Spaces looks at the field of abstract creation, video art and 2D/3D animation. I consider Spaces to be a test laboratory in the interactive audiovisuals field. Part of the composition of Spaces is hypertextual content (websites, links), still images and video, compositions in three dimensions, edited sound, spatial anchoring points, interconnection between 2D and 3D structures, the digital treatment of images, etc. Spaces starts as a small project and grows on a nodal basis until it is completely interconnected at all game levels and sublevels.
Spaces is a turning point in interactive communication and the production of 3D interactive content. Furthermore, it brings the concept of interactive content closer to other genres to which it is already closely related: offline video game, virtual tour, interactive exploration, interactive narration, etc.
Spaces was a joint production with Rosamérica Urtasun, a musician, composer and a student with me on the Master's Degree in Digital Arts. Without her and her and magnificent sonic creations the work would not be as complete or as atmospheric.